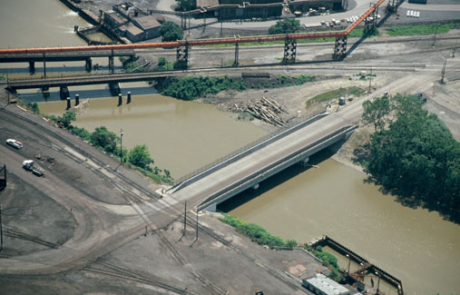 R.E. Warner prepared a bridge type-study, hydraulic and scour analyses, and detailed plans and specifications for a new heavy-duty industrial roadway and bridge from the new Campbell Road Gate Number 7, continuing westerly over the Cuyahoga River.
Preliminary engineering and budgetary estimate of cost to construct a new 700′ L x 200′ W x 80′ H automated storage retrieval shipping facility for a manufacturer of bearings and steel.
Preliminary and conceptual engineering to determine the economic feasibility of utilizing blast furnace gas from a steel producer's east side blast furnaces at their west side boilers.