Industrial Surveying & 3D Laser Tracking
Accurate Technologies, a branch of R.E. Warner, has more than 25 years of experience in the industrial and manufacturing applications of surveying. Our surveyors have provided technical services for various disciplines of industrial client's staff from engineering, environmental, legal, plant utilities, among others.
Our surveyors utilize the latest technology in surveying, mapping, 3D laser scanning, 3D modeling, and high-precision 3D laser tracking.
Using 3D laser tracking technology, we are able to provide extremely accurate, large volume measurements in three dimensions. The tracker sends a laser beam to a reflective target being held on the object to be measured; the returning beam delivers 3D coordinate data. 3D laser trackers provide the highest precision field measurements and are commonly used throughout industry and manufacturing.
We have provided service in the steel industry, petroleum plants, plastic and paper industry, power plants and more. Several total project costs have reached $1 billion.
Industrial Construction and Equipment Installations Services:
Project Survey Control and Monumentation
(standard or high precision to 0.001")

New Installation of Buildings, Equipment & Utilities
Existing Equipment Alignment

Building layout
Equipment foundation layout
Equipment layout
(high precision optics or 3D laser tracking)
As-built verifications
(conventional or 3D laser scanning)
Benchmarks and alignment records
Structural Steel Surveys
(conventional or 3D laser scanning)
Crane Rail Surveys
Utility locations
Quality Control
Settlement and Movement Reports
(comparing 3D laser scan data & modeling)
Plant mapping
GIS (geographic information systems)
3D Laser Tracking – Metrology
(Equipment Alignment & High Precision Measurements)
Benefits
In place inspection of large parts and assemblies
Achievable Accuracy: 0.0006" (0.015mm)
Applications
Project Survey Control
Mechanical Equipment Alignment
Equipment Alignment Reports
Verify Dimensional Accuracy
Large Part Measurements
Deliverables
3D Models
2D Drawings
Reports
Real Time Equipment Alignment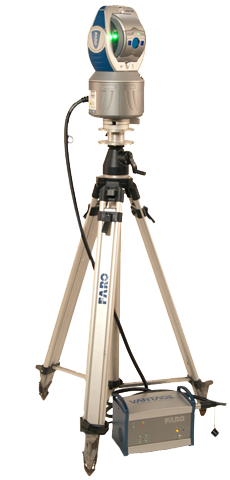 Representative Clients
AK Steel
ArcelorMittal
ATI Metals
Chase Brass & Copper Company
Hatch Engineering
Aleris
Marathon Petroleum Corporation
Nucor Corporation
PPG Industries
Primary Packaging Inc.
Republic Steel
RG Smith Company
Selinsky Force
SES Inc.
SMS
Songer Steel Services
Standard Contracting & Engineering, Inc.
TimkenSteel
TMK
US Steel Corporation