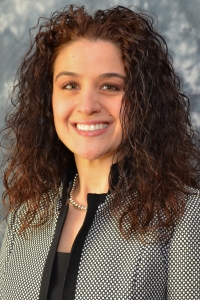 We are pleased to announce that Senior Project Manager and Architect Jen Kalin, RA, NCARB, LEEP AP has been tapped to lead our team's business development efforts. As she takes on this role, she will continue to serve as a Senior Project Manager and as Architectural Department Manager.
Jen joined REW in 2008. Over the course of her tenure with the firm, she has grown from being a valued individual contributor, to being elected a shareholder, to managing projects, to managing the architectural department and serving as part of our management team. Jen's commitment to excellence in her work, her dedication to clients, and her personable demeanor make her a natural and effective leader and outstanding client liaison. In addition, her superior organizational and communication skills make her an excellent manager of projects and staff.
Jen's experience involves public buildings and facilities, warehouses, maintenance and repair facilities, manufacturing plants, and office and administration buildings. Her experience includes programming, schematic design, design development, construction documents and construction administration. Her construction administration experience includes construction document review, bidding, analysis and award, testing and inspection coordination, shop drawing review, record keeping and reporting, change order review and processing, record status drawing preparation, project finalization and close-out.
Recently, she was named to Engineering News-Record Midwest's 2018 class of Top Young Construction and Design Professionals under the age of 40 for building an extraordinary industry portfolio, donated significant time and expertise to serving her communities, and working on innovative solutions that have saved time and money on her projects. She has helped grow R.E. Warner's government and commercial influence and has also grown our firm's philanthropy initiatives by coordinating fundraising efforts that annually raise more than $11,000.
As Jen has already helped to grow our client base in her role as a Senior Project Manager and we are confident that she will excel at leading further growth in taking on the role of Director of Business Development.