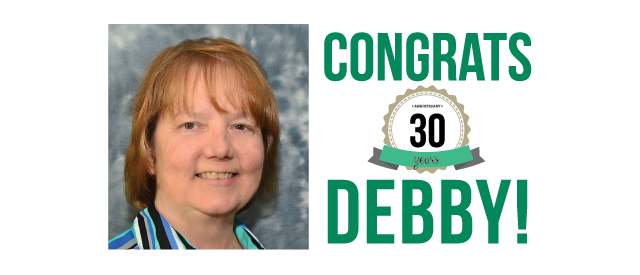 We are pleased to announce Debby Joppeck's 30-year anniversary with R.E. Warner. Debby joined the firm on June 25, 1990.
Debby started with R.E. Warner as an Accounting Clerk. She was promoted to Accounting Manager in 1996.
In her role, Debby is responsible for managing/coordinating and maintaining integrity of the company's fiscal activities, including conducting revenue reviews, monitoring expenditures, preparing reports, and recommending corrective action when necessary. Additionally, she assists in the administration of personnel affairs as necessary for administrative and operational efficiency of the Accounting Department. She also serves as liaison between the firm and other agencies  to represent the financial interests of R.E. Warner.
Debby is known for being a team player and her dedication and thoroughness are appreciated by all! Debby holds an Associate's Degree in Accounting from Bryant & Stratton.
Please join us in congratulating Debby on her 30-year anniversary and many contributions to R.E. Warner!