OUR HISTORY
Back in 1951, Robert Edward Warner was a man with a great vision:  to build a premier engineering firm that would span generations.  That he did.   He formed Warner Engineering Company in downtown Lorain.  As a former project manager at National Tube (U.S. Steel's Lorain Works), the firm landed numerous contracts for major projects at steel-making plants throughout the Midwest.  That is the foundation on which our engineering firm was born.
In 1956, the firm was converted to an Ohio Business Trust and the name was changed to R.E. Warner & Associates. R.E. Warner Architects, Inc., a professional corporation, was established in 1985 to practice architecture in the State of Ohio.
In 1998, the Business Trust was converted to an Ohio Corporation and the name changed to R.E. Warner & Associates, Inc. Two wholly owned subsidiaries were added: R.E. Warner Construction Services, Inc. to provide design-build services and R.E. Warner Environmental Services, Ltd. to provide environmental consulting.
In the 1950's and 1960's, mechanical, electrical and civil engineering kept the firm quite busy with projects for the steel industry throughout the Midwest. As the company grew, the professional disciplines of environmental, architectural, instrumentations and controls, structural, processing and piping, mechanical/HVAC and industrial engineering and surveying were added and our client base significantly expanded to include many of our nation's largest automotive and chemical producers, local manufacturers, electric power companies, commercial and institutional facilities, and various agencies of federal, state, and local governments.
Since entering the age of computer-aided drafting on August 30, 1985 with the purchase of a Victor CADD station, R.E. Warner has completed major technology upgrades including purchasing AutoCAD Revit and SolidWorks 3-D modeling software and Deltek Vision, a fully-integrated project based accounting and project management software for architecture and engineering firms.
On March 2, 2016, R.E. Warner & Associates, Inc. completed the acquisition of Accurate Technologies, a surveying business with licensed specialists in industrial measurements and mapping, based in Canton, Ohio. R.E. Warner and Accurate Technologies have combined their engineering and surveying companies to provide enhanced services to industries ranging from steel mills to municipalities. This is the first acquisition of its kind for R.E. Warner and the firm is now able to provide cutting edge technologies in 3D laser scanning and laser tracking that moves beyond traditional surveying and ultimately providing a direct cost savings to clients. The firm also predicts an increase in business because of its FAA-approved license to fly a 3D mapping drone to create mapping for surveying and engineering purposes.
R.E. Warner & Associates, Inc. also is able to meet a client's environmental and occupational demands with several LEED Accredited Professionals on staff.
Today, R.E. Warner is a diversified, full-service, multi-discipline consulting engineering, architectural and surveying firm serving both public and private clients.   The firm's evolution has moved through five generations of leadership. Ownership has evolved by managing key person transitions and welcoming new partners with an entrepreneurial spirit, growing the original three shareholders to currently 20 shareholders. The company has a proven track record of demonstrating its ability to adapt and evolve with the changing times.
We are often listed among the top ranking largest engineering firms on The List of Crain's Cleveland Business, as well as being recognized with numerous honors and awards, including the American Council of Engineering Companies Excellence Honor Awards, the Cleveland Restoration Society 2007 Preservation Award, ZweigWhite's Best Multi-Discipline Firm to Work For two-time winner honoring 100 firms in the US and Canada, North Coast 99 five-time winner honoring 99 great workplaces for top talent in Northeast Ohio, and CE News 2004 Best Civil Engineering Firm. Our steady growth is an excellent indication of client satisfaction.
Download our timeline here.
A HISTORY OF ENGINEERED GROWTH
Selected highlights from more than six decades of R.E. Warner history, including some of our most significant milestones and groundbreaking projects.
 1951
Warner Engineering Company was organized with offices on the fourth floor of the Broadway Building in Lorain, Ohio and founded by Robert E. Warner, a Mechanical Engineer.
1956
Converted to R.E. Warner & Associates, a Business Trust. Assumes contracts from the South Chicago Plant of U.S. Steel, the Indiana Harbor Plant of Youngstown Sheet and Tube, U.S. Gypsum and the Atlas Portland Cement Company.
1960's
Addition of other engineering disciplines grows client list to include Colorado Fuel & Iron in Pueblo, Colorado, McLouth Steel in Detroit, and Republic Steel in Cleveland.
1966
Company moves offices from Broadway Building to the Engineers Office Building located at 2130 West Park Drive in Lorain, Ohio.
1970's
Environmental division established to diversify and grow company.
1972
Bob Warner retired as President & Chairman of R.E. Warner and Jack Ochse became President & Chairman.
1978
Completed $80 Million CF&I Rail Mill Modernization.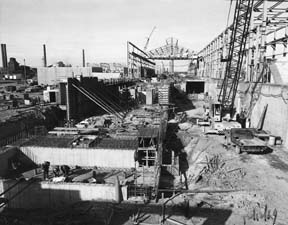 1981
Jack Ochse retired as President & Chairman and Vince Traina was elected R.E. Warner's third President & Chairman.

1982
Began Diversification into Chemical Process, Manufacturing, Commercial and Governmental markets. R.E. Warner selected to share work for a major sewer design project in Lorain.
1983
Firm re-enters the public works market by obtaining a contract from the Lorain County Engineer to design a small bridge on Route 83 over French Creek.
1985
Completed $120 Million CF & I Tube Mill
R.E. Warner Architects, Inc. was established to practice architecture in the State of Ohio.
1986
Signed 5-year contract with NASA Lewis Research Center.
Completed $5 Million Copper and Beryllium Reclamation project from Brush Wellman in Elmore, Ohio.
1987
R.E. Warner moves from Lorain to Gemini Towers II in Westlake.
1988
Company establishes R.E. Warner Systems Group, a wholly owned subsidiary and successfully completed several control installations.
1989
Completed first projects for Honda of America Manufacturing, Marysville, Ohio.
1990
Completed $6 Million Design/Build WWTP for LS-II Electro Galvanizing Company.

1993
Completed 26 Million Engineering, Demolition & Remediation for former Fisher Guide Plant at Coit Road.
1994
Firm Relocates to Three King James Park in Westlake.
1995
Board elects Dave Sminchak as President & Chairman of the firm.
Completed $6 Million Project for SCM/Millennium Inorganic Chemicals — Wastewater Collection, Treatment & Disposal for three plants.
1998
Converted R.E. Warner & Associates, Inc. an Ohio Corporation.
Established R.E. Warner Environmental Services, Ltd. and R.E. Warner Construction Services, Inc. — two wholly owned subsidiaries.
1999
Received Certification of Registration ISO-9001 from SRI, Quality System Registrar.
2001
Facing the challenge of our industrial market shrinking, we teamed with S.E. Johnson and were selected by the Ohio Department of Transportation for design and construction of a third lane and bridge widening on Interstate 90 in Lorain County. At the time, this was the largest design/build contract awarded by ODOT.
R.E. Warner returned to Pueblo, Colorado to provide design and construction administration for a new electric arc furnace for Rocky Mountain Steel.
With the steel industry already reeling, the attacks on September 11th created havoc on the economy and pushed the country into a recession.  Over the next few years, we were faced with reduced capital spending in all our markets, but take advantage of our technical strengths and market diversity to weather the economic storm.
2003
R.E. Warner was chosen by the City of Solon to provide QA/QC and resident construction engineering services for new sanitary sewers, storm sewers, waterlines, bike and multi-purpose trails and road reconstruction of Aurora East and Pettibone Roads.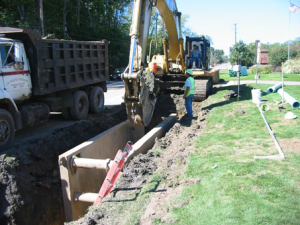 We were awarded a major design contract by Ross Environmental Services to upgrade their facility to achieve Maximum Achievable Control Technology (MACT). This project later received the ACEC Ohio Outstanding Achievement Award.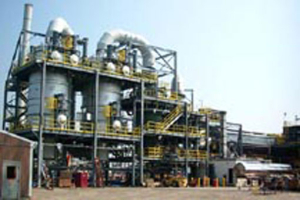 2004
Relocated to LaCentre Seizing a unique opportunity to lease Class A space at below market rates, R.E. Warner relocated from King James Office Park to our current home in modern, state-of-the-art facilities at LA Office Plaza at LaCentre.
R.E. Warner was selected to design a new, state-of-the-art service center in Westlake leading to the design of similar facilities for the Ottawa County Transit Authority, Greater Cleveland Regional Transit Authority, Cleveland Water Department, Village of Moreland Hills and City of Chardon.
The Richards E. Jacobs Group selected R.E. Warner to prepare plans, specifications and construction administration for the redevelopment of Westgate Mall. This project received the ACEC Ohio Engineering Excellence Honor Award.
2005
Looking to the future, we kicked off Leadership Warner, an innovative one-year leadership development program for our young professionals.
2007
We were awarded the largest single design contract in our firm's history by RMI Titanium, a world class titanium producer, for a greenfield titanium plant in Martinsville, Virginia.
R.E. Warner received ACEC Ohio Honor Award for the design of an emergency water backup system at U.S. Steel's Michigan Facility
2008
We completed a major technology upgrade by purchasing AutoCAD Revit and SolidWorks 3-D modeling software and Deltek Vision, a fully-integrated project based accounting and project management software for architecture and engineering firms.
We accelerated the design of improvements to Bainbridge Road in Solon for the Cuyahoga County Engineer in time for the project to receive the first stimulus funds in the county under the American Resource and Recovery Act.

2009
Our first five professionals became LEED Certified and in 2011 provide complete engineering, interior, landscape and LEED design services for Cleveland's Gateway Bike Storage Facility incorporating LEED-CI certification.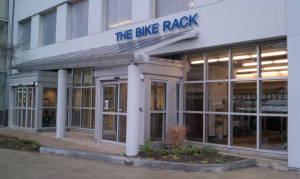 Our construction surveying expertise was showcased with the Cleveland Clinic's Heart Center, University Hospital's Seidman Cancer Center, Ahuja Medical Center, the Euclid Corridor and Crocker Park Lifestyle Shopping Complex.  We later received the ACEC Ohio Distinguished Awards for the Heart Center and Crocker Park.
R.E. Warner was recognized for the fifth consecutive year by the Employer's Resource Council as one of the Top 99 places to work in Northeast Ohio.
Millennium Inorganic Chemicals selected R.E. Warner for design of a major process improvement to their Ashtabula facility, improving production efficiency up to 25%.
2011
We receive our first contract with the Northeast Ohio Regional Sewer District for design of the chemical storage and feed facility at their Easterly Wastewater Treatment facility.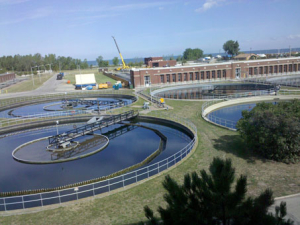 Shaping Our Future – The Longview Group is retained to facilitate our strategic plan as we begin our next decade.
2012
Ted Beltavski becomes R.E. Warner's fifth President.
Awarded contract for construction engineering of a new in-line forge press and soaking pit for a leading global manufacturer of highly engineered bearings, alloy steels, and related components and assemblies.
Selected as design professional as part of a design/build team to design and construct a new 38,000 sf maintenance facility for the Ohio Department of Transportation District 12, in partnership with the Cleveland-Cuyahoga County Port Authority. This $8.2 million project, which was the first design/build full service maintenance facility in the State of Ohio.
Received an "A" rating from the ISNetworld® Contractor/Vendor Safety Management System, a third party rating system for companies using consultants, contractors and suppliers (vendors).
Awarded a three year contract serving as A/D alliance Partner for Ford Motor Company's Cleveland Facilities.
Selected for installation and construction engineering for a new forge shop and 10,000 ton forge press including building renovations and expansion, office and administration buildings and site improvements including railroad spur at forging manufacturer's facility in Pennsylvania.
2013
Expanded structural inspection team to include highly qualified structural inspectors who possess many years of experience conducting on-site inspections of structures, equipment, and buildings at metal processing facilities, power plants, manufacturing complexes, refineries and mines utilizing non-destructive testing methods including visual inspection and ultrasonic thickness testing.
R.E. Warner, in  association with a regional environmental engineering firm, was selected by a leading publicly owned utility to undertake an assessment of a recently shut down power plant to maximize asset recovery from the plant, provide an assessment of environmental remediation options based on future reuse, and assist in determining the overall value and opportunities for redevelopment of the plant property.
Awarded a contract for detailed design and engineering to expand two tubular production buildings, construct a new pickle line with associated equipment, and install a new 10-ton/hr stress relief furnace and finishing line.

2014
R.E. Warner managers embark on E5 Leadership.
Mentorship Matters Program Kicked-Off.
 1st Annual Open House Benefiting Toys for Tots.
2015
R.E. Warner named to the 2015 Zweig Group Best Multi-Discipline Firm to Work for again.
Contract award for new Aurora Road pump station for the Cleveland Division of Water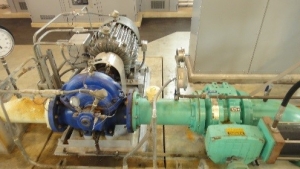 Contract award for construction and installation of the world's second micro steel mill.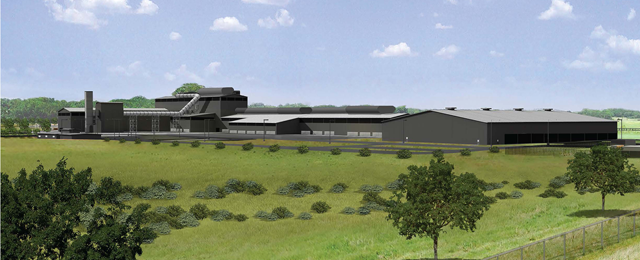 2016
Celebrates 65 year anniversary.
R.E. Warner acquires Accurate Technologies of Canton, Ohio . . . Licensed specialists in industrial measurements and mapping.
2017
4th Annual Open House Benefiting Toys for Tots Sets New Record:  Living out our corporate values of improving our community by serving others in addition to providing professional service is important to our firm and employees.  Over the last several years we have raised $11,000 each year to support many worthy causes in our community.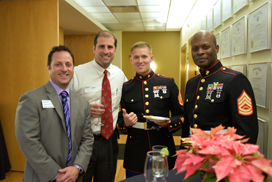 Firm and Employees Honored with Several Distinguished Awards for:  Best Firm to Work For Multidiscipline Category; Firm President Honored as Distinguished CSU Alumnus; and Civil/Survey Department Manager named a 2017 Rising Star in Civil Engineering.  These awards enhance our firm reputation and therefore our team's pride in their workplace and ability to recruit top talent.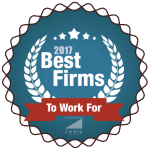 2018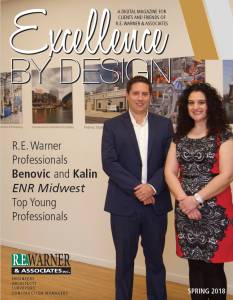 Two R.E. Warner Associates Named Engineering News-Record Midwest's 2018 Top Young Professionals Under the Age for 40 for building extraordinary industry portfolios, donating significant time and expertise to serve their communities, and working on innovative solutions that saved time and money on their projects.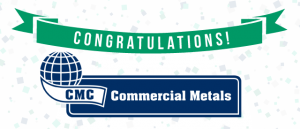 Commercial Metals Company Formally Dedicates New Durant, OK Micro Mill:  Our firm is honored to have been able to serve CMC on this project, providing preliminary engineering, structural, civil, electrical and mechanical installation engineering, and construction administration services.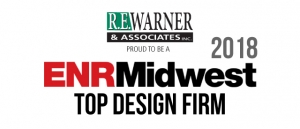 R.E. Warner named among ENR Midwest's Top Design Firms.